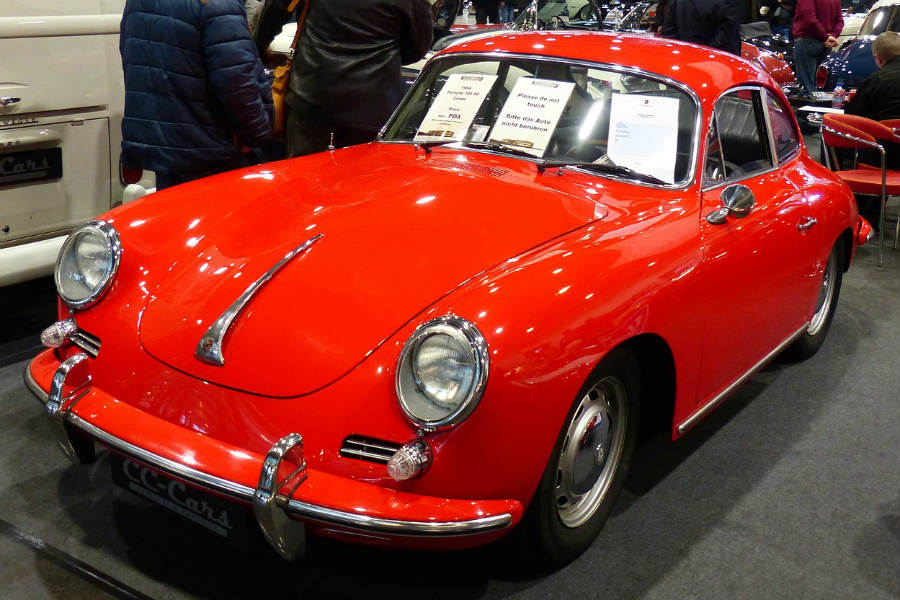 Owning a Porsche
Let's be honest, owning a Porsche is fun.  Porsche is iconic and a brand that symbolizes speed, luxury, and craftsmanship.  Owning a Porsche for any length of time gives you an opportunity to invest in an incredible vehicle and get to know your Porsche inside and out.  Whether you own an original Porsche 911, that may come with oversteering challenges and a soulful air cooled engine or a 2017 Porsche 911 Turbo designed for sheer speed and horsepower, every day you own and enjoy your Porsche is a day you become more invested in it.  A Porsche, is like any other car in that it requires time, attention and maintenance.  For such high performing vehicles, these items can actually be even more important.  That is why when you are shopping for your dream car, you need to consider the long-term benefits and expenses. Here's a Porsche 911 buying guide if you are planning to own one.
Cost of Owning a Porsche
When evaluating the cost of Porsche ownership, you need to take into consideration insurance and maintenance costs as well as additional expenses for any restoration or customizations.  Part of enjoying your luxury car or racing monster is not stressing over unexpected costs hitting your bank account.  A good example of an expense you can plan for in advance is insurance.  Insurance costs are typically impacted by the value, type, and safety features of a vehicle.  Newer Porsche's safety features such as like anti-lock brakes, stability control, and airbags in every conceivable place.  These safety features are helpful but don't change the fact that Porsche's are sports cars, with a long lineage of racing and made for speed.  The sheer value of a Porsche along with the sports car categorization will keep your insurance costs high.   The appraised value of your vehicle will also directly impact your insurance premiums.  The difference between insuring a $50,000 car versus a $500,000 car is substantial.  It is very easy to work with an insurance agent in advance to get quotes for premiums on any vehicle you are considering.  With this small bit of preplanning you can have a clearer picture of vehicle ownership expenses.
Porsche maintenance is another critical component to long term ownership.  All of the things Porsche is known for such as quality, efficiency and speed become non-existent if your vehicle doesn't receive the regular care and maintenance it needs.  Given the wide range of Porsche's available, from an original Porsche 911 to a 2017 Porsche Cayenne your maintenance schedule and servicing needs to be vehicle and owner specific.  If you use your Cayenne primarily for driving the kids to school your maintenance needs will be substantially different than if you drive your GT3 at top speeds around the track.  Oil changes are a must, as are filters and fluids.  You also need to keep your tires, powertrain and engine all in pristine condition.  Neglecting maintenance can result in expensive repairs and rob you of the joy of your Porsche's optimum performance.  While Porsche gives maintenance schedule guidelines, you should work with a Porsche professional that will learn about you as well as your car and give you individualized recommendations to improve and maintain performance.
Last but certainly not least, you need to consider the costs of restoration and / or customization of your Porsche.  If you purchase a classic Porsche like an early 911 or Targa you may be looking at some specialized restoration items.  Similarly, if you are considering purchasing a Porsche but need a different spoiler, paint job or even engine you should price these items out in advance.  Custom work can be a simple as adding unique rims or as complicated as building a completely new engine.  Specialty Porsche shops, like ours, can make this happen but any change to the vehicle will factor in to the overall costs of ownership.
While all the items above take into consideration the costs of long term Porsche ownership, they don't touch on the most important thing: the benefits.  As a Porsche owner, you will get to experience sheer speed and craftsmanship.  Porsches are coveted by owners and enthusiasts alike.  When you own a Porsche you are able to claim a piece of the brand and prestige that comes with it.  If brand names don't mean anything to you, you can still celebrate the speed and history of your vehicle and enjoy the street legal racing roots that Porsches bring to the table.  When you purchase a Porsche and make a long term ownership commitment you are able to invest in your vehicle, craft it to your liking, and be challenged to make it the very best it can be.
Porsche Ownership: We Can Help
If you have your eye on a Porsche or have already purchased your dream vehicle, contact TurboKraft to get the most out of Porsche ownership.  If you can dream it, we can make it happen.  Whether you need a customized maintenance schedule or a complete restoration, we are here to make the most of your Porsche owning experience.