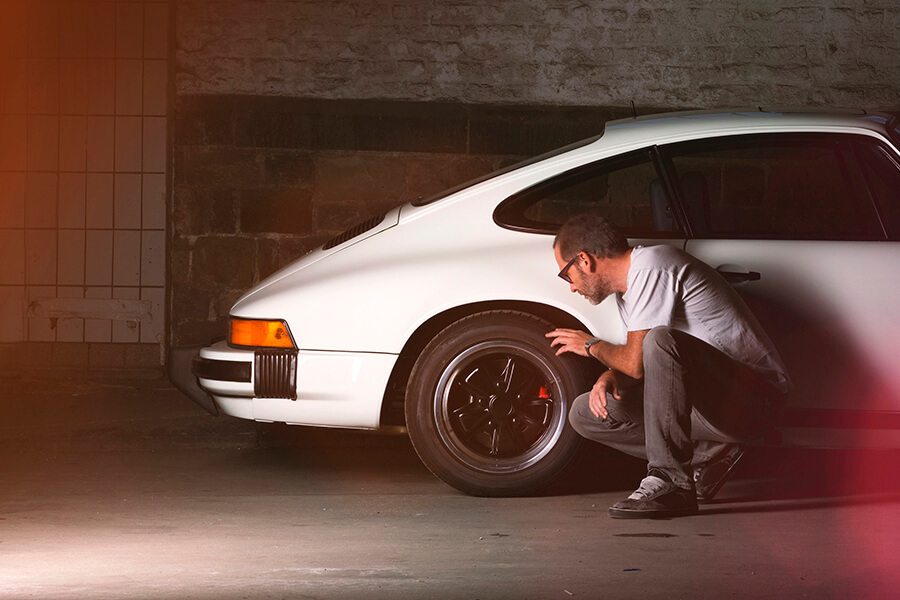 Sporting the Porsche name and flaunting everything good about German engineering, the Porsche 911 is a dream car for many. With many iterations and variations to choose from there is a Porsche 911 out there for everyone. Don't let a budget deter you from the car of your dreams. If you've got under $50,000 to spend, don't despair. Your dream car is still within reach. Here's how to stay within your budget and make the 911 that you covet yours.
Formulate your game plan
First and foremost, picture your dream 911. What does it look like? What does it sound like? How fast does it need to be? Next, introduce more practical criteria. What is your base budget? How much time, money and skill will you need to invest to make the car more closely match your dream? What are your priorities? Is this 911 going to be your weekend warrior or your daily driver? Do you most value speed and performance, longevity or all of the above? Once you are able to identify your wish list and your top priorities you can start seriously shopping.
When purchasing your first used 911 Porsche model, look for the model and specifications that will help you realize your dream car. Thanks to Porsche constantly reimaging and updating the 911 series, there are many different variations to choose from. Porsche 911 models are incredibly varied and each is a potential treasure. The Carrera offers many different models including the standard Carrera, S model, 4, 4S, Cabriolet, Targa and Turbo. The Targa features an easily identifiable retractable roof while the Cabriolet is the convertible version.   The Carrera 4 comes with four-wheel drive and the S features seven speed shifting or a PDK clutch for more horsepower and speed.
The 911 GT3 is another example of a 911 offering and is drool worthy by most standards. The new rear wheel drive GT3 tops out at 500 horsepower and goes from zero to sixty in 3.2 seconds. The GT3 is street legal with performance that could hold up on a track. Because it is one of the most revered of the 911 series, it also comes with a hefty price tag. New GT3's boast an MSRP of $143,600 and used cars retain a high portion of their resale value.  While a GT3 may be tempting, it is not a model that will typically fit in your $50,000 budget. The Carrera and its wide array of models will be a more budget friendly candidate.  When you decide to purchase a used 911, start by setting a realistic budget, outline what you want to change or customize and create a tentative timeline of expenses and adjustments.
Do your research
It sounds simple but many people skip this step with potentially costly consequences. Whenever you are considering purchasing a used car make sure to perform your due diligence. Check the accident and ownership history of the car. Make sure to run a history report using the verified VIN number on the vehicle. A fender bender could be forgivable but unfortunately, an accident of any kind has the potential for expensive and long term damage. A damaged frame or engine could cost you far more money than you have allocated and take all the fun out of your new found 911 ownership. If your vehicle history research turns up an accident of any kind, make sure you get the car thoroughly inspected.
Get the vehicle checked out by a professional
Part of doing your research is calling in reinforcements when needed. If you are not a highly skilled Porsche specialist, call someone who is and have that person go over the car with a discerning eye. A used 911 may have some normal wear and tear that will need to be addressed or some customizations that may be a bit more expensive to keep up. If you are on a budget make sure that the maintenance and any possible repairs are within your comfort level.
Similar to researching a used car, put in some time researching the best Porsche professional to work on your 911. You should meet with any prospective specialist and go over your short and long term plans. The Porsche expert should be knowledgeable, professional experienced. Your chosen Porsche partner can utilize his or her existing knowledge to inspect any prospective purchase. They can also help alert you to any potential trouble spots or looming repairs. Your chosen specialist should give you an estimate of cost and time needed for any repairs or customizations. Work on your dream car hand in hand with a Porsche specialist that will enjoy the project as much as you do. At TurboKraft, our Porsche specialists are skilled craftsmen that have many years of experience repairing, customizing and building Porsches from the ground up. If you can dream it, we can build it. If you are considering a used 911, let us make sure it's the best car to fulfill your Porsche ownership dreams.