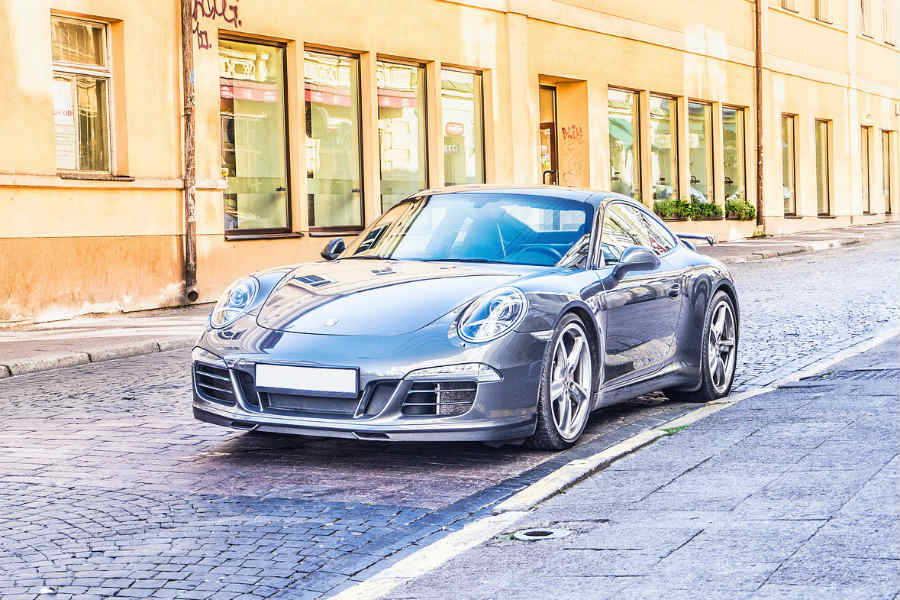 What Porsche Restoration Specialists Can Do
Time can heal all wounds but it can also wreak havoc on cars.  Classic cars suffer from exterior wear and tear, wiring and parts breaking down and overall damage and deterioration.  Whether you drive your Porsche like a racecar every day or park it in the garage and only bring it out on special occasions, the erosion of pieces and parts over time can't be avoided.  This is where Porsche restoration specialists come in.
Porsche restoration specialists wear many hats.  They have to be experts in all things Porsche, not just the mechanics but the history.  For a specialist to truly bring a car back to its full glory, he or she needs to know exactly how Porsche intended the vehicle to be built and driven.  Our restoration specialists have a high level of mechanical and electrical knowledge and expertise.  Their roles as Porsche historians allow them to appreciate and understand the mechanisms of your vehicle.  Our Porsche restoration team can rewire, rebuild and restore your Porsche to its original glory.  Rebuilding engines, repairing or customizing clutches and transmissions and retooling suspensions are all part of a restoration specialist's skillset.
Some restoration companies will have dedicated specialists for various parts of the vehicles.  Some experts will be masters of custom paint jobs and specific paint projects while others will have specific electrical talents.  Make sure that your restorer's talents match the needs of your project.  At TurboKraft, we have a team of specialists that can custom build or restore your Porsche from the ground up.
When looking for your Porsche restoration specialist you need to be selective.  Some Porsche owners want to restore their vehicles themselves while others only want an expert to make minor adjustments to their car.  There are also some owners that have expertise in one area but not in others, calling in specialists only for those times that are needed.  Regardless of where you fall on the spectrum of "do it yourself" your restoration partner should understand and work with your needs.  You need to be able to communicate your expectations regarding the final product and feel confident that your restoration specialist can deliver.
If you are looking for a restoration specialist you have many resources to help.  If you enjoy Porsche car shows or high-end auctions talk to other owners.  If there is a restored car that you covet or admire get as much information about the restoration as possible.  If you are looking for a restoration company, interview them much the way you would a prospective employee: ask for references, previous restoration work experience and meet with them in person if possible.  You want your restoration project to be an enjoyable one and the first step to success is to hire the right professional for the job.
Workspace and equipment matter.  When dealing with a custom build or restoration, your specialist needs to have the tools necessary to get the job done.  If your Porsche needs extensive metal fabrication, your specialist should probably have a metal brake, English wheel and other important metal working tools. The workspace should also reflect the care needed to restore a vehicle.  While working on cars can be nitty gritty, workspaces should be organized and clean.  Restorations can be big jobs and a professional restoration company should have ample room for their craftsmen and cars.
Communication is key.  Any restoration project should include consistent communication between the client and company.  From the first meeting, a restoration specialist should ask questions to completely understand what the client is looking for.  Once the scope of the project is agreed upon, pricing needs to be established.  Moving forward from there, your specialist should be in regular contact with you giving updates on the status of the vehicle and notifying you of any changes or unexpected issues.  Communication and craftsmanship are the hallmarks of quality restoration specialists.
How Do You Get the Best Porsche Restoration Parts?
At TurboKraft, we customize engines and fabricate parts in-house to ensure the highest quality.  Purchasing specialty factory parts can be very expensive and time-consuming.  We achieve the same high-level quality with less time and expense by making our own Porsche Parts.  From replacing your clutch to rebuilding your exhaust system to completely overhauling your engine; if it's mechanical it's our specialty.  We have the tools and skills to customize your Porsche to meet your needs. Whether you are looking for a more reliable family car or a faster ride around the track, we can execute your vision. Our professionals are Porsche craftsmen, treating every project with precision and care. Whether you want to restore a classic, upgrade a current model or build your dream car from scratch, give us a call and let us bring your vision to life.