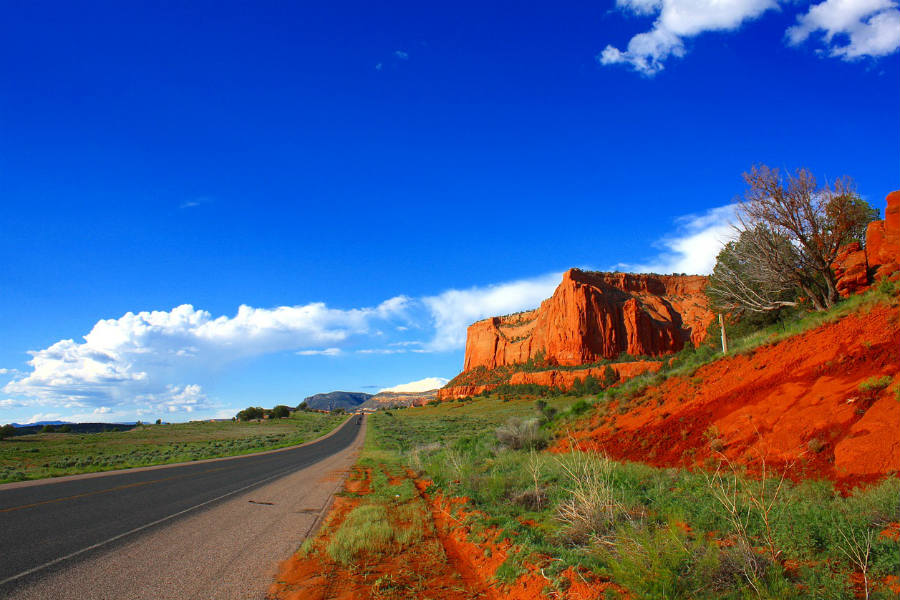 Porsche owners appreciate the speed and handling that come with this luxury brand.  Porsche engineers street legal race cars with varying levels of luxury, depending on the model you choose.  Some Porsche drivers sacrifice comfort for speed while others want all the creature comforts that money can buy.  Determining the best road trip is similar.  It's all a matter of taste and personal preference.  That being said, Arizona roads have something to offer everyone.
Plan Your Arizona Road Trip
There is nothing like the feeling of taking your finely engineered Porsche out on the open road and letting it sing.  Arizona has some of the most breathtaking scenery along the desert expanse.  Enjoy making a plan and deciding how to best soak it all in.  The first thing you need to decide is how long you want to be gone.  You can spend weeks crisscrossing along the state and taking in the sights while enjoying the drive.  The next thing you should consider is the goal of your trip.  Are you looking for twisty turns or long straightaways?  Do you have a dream destination and just need to plan the best way to get there?  Are you looking for the best day trip possible?  Have no fear, our scenic drives and best Arizona road trips have a little bit of something for everyone.
Scenic Drives in Arizona
If you are looking for a little kitsch and fun, then look no further than Route 66.  Start at Topock in Western Arizona and travel north and through the desert to Kingman, all the while enjoying 173 miles of road.  While part of the trip is now named the Oatman Highway, it gives ample room for speed and hairpin turns.  Along the way, take in some local culture.  Grand Canyon Caverns in Peach Springs features cave tours, rafting, and a 1960's shop complete with themed memorabilia.  Another fun pit stop is Seligman, a kitschy town that greets visitors with a retro motel and throwback museums and gift shops. Finish up this particular drive in Holbrook and spend the night in a concrete teepee.
If you prefer more comfort and luxury than kitschy fun, perhaps Highway 89 is more your speed.  Take your Porsche from Wickenburg to Flagstaff with some time in Skull Valley and Sedona in between.  Wickenburg offers a real dude ranch as well as southwestern culture and experiences.  Once you are done soaking in the Wickenburg sites, hop in your Porsche and cruise through the beautiful desert to Skull Valley.  The town is small and has a population of just 500.  While it won't take long to see all of Skull Valley, you can continue northeast up through some beautiful national forest until you reach Sedona.  Sedona is less fun to drive, as its incredible red rock vistas and reputation for healing draw hundreds of thousands of visitors every year, but it is a relaxing place to rest and recharge before hitting the road the rest of the way north to Flagstaff.
If you and your Porsche prefer a more rough and rugged adventure, the Apache Trail may be perfect for you.  The Apache Trail offers 38 miles of road that is both dirt and paved; and takes the driver through the desert, mountains and lakes.  This trail highlights the best of the scenery that Arizona has to offer.  It also challenges the nerves of any driver with steep cliffs and sheer drop offs.  This trail is not for the faint of heart but is perfect for a well-crafted, easily maneuvered Porsche.
Best Road Trips in Arizona
When you and your Porsche decide to take a drive in Arizona you have many choices.  Easily one of the best road trips is around the Grand Canyon.  If you are starting in the southern part of the state, you can start in Tucson and migrate north to Mount Lemmon and the Tonto National Forest.  The Mount Lemmon highway is a driver's dream with an elevation increase of 6,000 feet and spectacular scenery along the way.  Tonto National Forest has almost 3 million acres of land that varies from Saguaro cacti to pine tree covered mountains.  From there you can continue to Flagstaff and then on to the Grand Canyon.  The Grand Canyon is incredibly picturesque and has miles of roads and trails to be explored.  It is truly a breathtaking place that can consume your time with the canyon but also spectacular prairie's and plateau's.
Arizona roads have an incredible range and expanse to offer Porsche drivers.  If you are looking for death defying cliffs and twists and turns, look no further.  If long and fast straightaways are more your speed we have those too.  You can make a drive through Arizona as much or as little as you want it to be.  There is so much to explore, you can hop in your Porsche for an hour or a week, and enjoy.