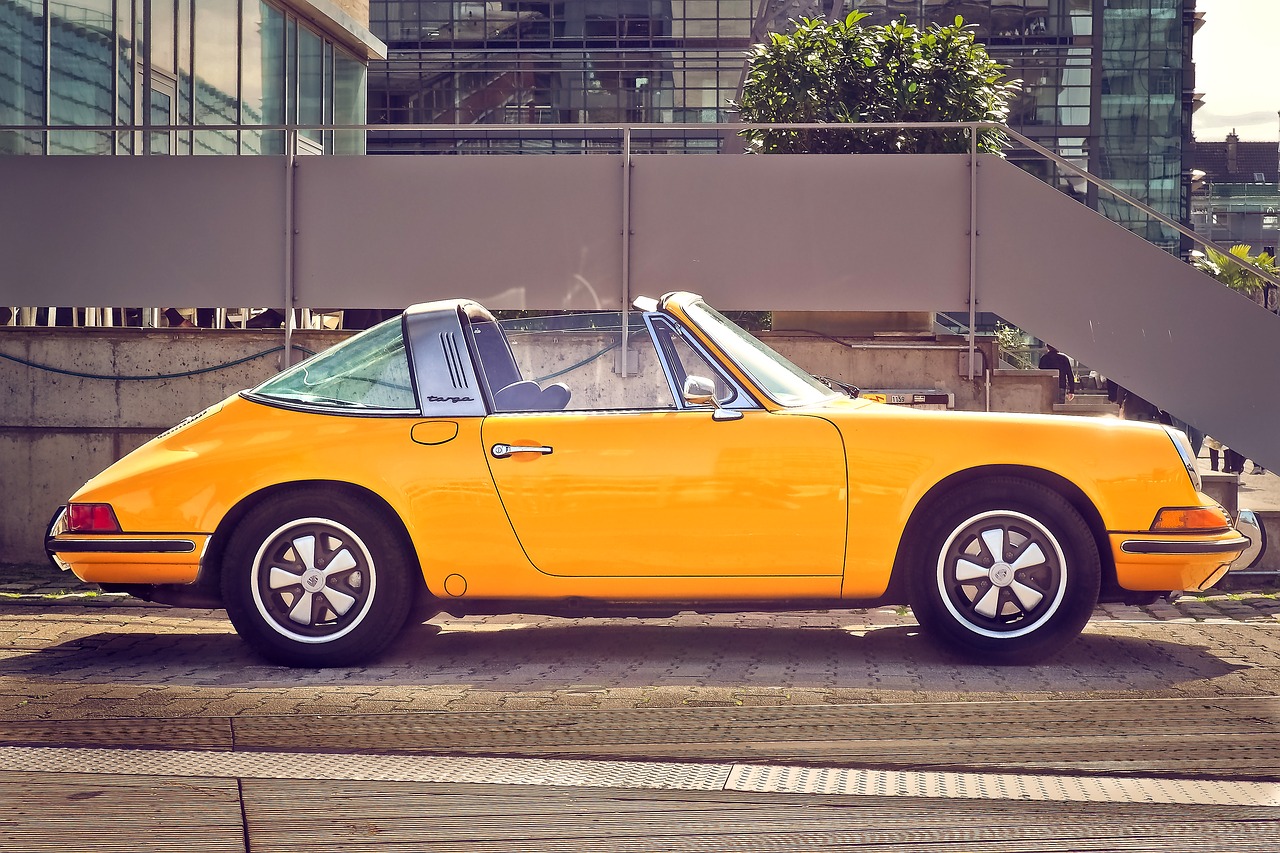 What is the most beautiful Porsche ever built?  It's an incredibly, delightfully difficult question.  Over the storied history of Porsche, there have been some fantastic specimens of beauty to choose from.  Beauty is so subjective, your answer may very well depend on the Porsche traits you find most valuable.  if you are a traditionalist or innovator your perception of beauty may be totally different.  Either way, Porsche has you covered.  For the purposes of this article the Porsche Carrera GT is the most beautiful Porsche ever built, at least for now and here's why…
Porsche-Best Car in the World
Porsche has built a legacy on constructing street legal race cars in the most beautiful way possible.  Because Porsche is so good at what they do, it makes picking just one almost impossible.  For now, we will argue that the best Porsche when tackling the question of beauty is the Carrera GT.  The Carrera GT was launched in 2004 and built through 2007.  This incredible specimen is a limited-edition sports car with less than 1300 built.  It's speed and spectacular design command a base price of around a half a million dollars.  The sleek body design and textbook Porsche engineering delivers a 5.7 litre engine and a v10 engine.  This car produces 612 horsepower and can go from zero to sixty in 3.5 seconds.  With a top speed of 208 miles per hour, this car is not for the faint of heart or the inexperienced driver.  The Carrera GT demands a driver that is up to its standards and can manage its breakneck speed and power.
The design and engineering of the Carrera GT also help set it apart.  The engine is set in the middle of the car and stability control is non-existent, as Porsche decided that it was simply not needed.  The strength and build of the ceramic composite brake system and lightweight drive train create a weightless and smooth driving experience. The Carrera GT responds immediately and without pause or unnecessary effort.  Because of the build and ability of this car, it is best enjoyed on the open road or racetrack.  If you decide to so something as normal as taking this car grocery shopping, be careful of speedbumps and other such everyday hazards that can damage the carbon fiber bottom.
Best Classic Porsche to Buy
The Carrera GT is one of the most tempting Porsche's to purchase.  It was originally intended to be built for racing at LeMans with the V10 initially constructed for a Formula One team.  In 2000, a prototype borrowing the V10 technology drew large crowds at the Paris Motor Show.  Production began and the first Carrera GT's went on sale in 2004.  With less than 1300 ever built, the existing supply is becoming more sparse making them more rare and expensive.  The existing vehicles can suffer damage from accidents or simply wear and tear over time.  If you can purchase a Carrera GT you will own a piece of Porsche history that will become increasing more rare.  The Dupont Registry currently has approximately ten vehicles for sale ranging in price from $450,000 to $1,050,000.This car offers its owner an opportunity to drive a street legal racecar and the low production numbers make it a valuable piece of history.
Best Selling Porsche
Beauty by the numbers supports the choice of the 911 Carrera GT.  If you use sales price as the measure of a car's appeal, the sales figures for this car can't be denied.  With a starting price of $440,000 and upwards of over a million dollars, this cars strength and appeal are obvious.  While there are other Porsche's that have sold for more, this particular Porsche mode consistently sells high and retains value.
Which Porsche is the best?
While it is difficult to definitively say which Porsche is the best ever, we stand behind the sleek look and powerful design of the Carrera GT.  With that being said, there are a few runners-up that should be acknowledged.
The Carrera GT's successor, the 918 Spyder is a sight to behold with its fantastic lines and brute speed.  One of the defining visual characteristics of the 918 Spyder is the exhaust system which helps fumes exit the vehicle from two cannon like airflows placed above the heads of the occupants.  With 887 horsepower and the ability to top out around 211 mph, it could easily be the most beautiful Porsche to many, and just for fun it's also a hybrid.
Also a strong contender, the Porsche 356 Roadster.  Porsche only produced 21 of these cars.  While the Roadster has a 4 cylinder, air cooled engine it had no problem keeping up with larger sports cars of its time and looking good while doing it.
There are too many other contenders to list.  Porsche has excelled for many years in creating masterpieces.  Their cars are the epitome of speed, luxury and beauty.  While beauty is in the eye of the beholder, Porsche has given us many fantastic specimens to behold.  Today we choose the Carrera GT as the most beautiful of them all, but ask again tomorrow.