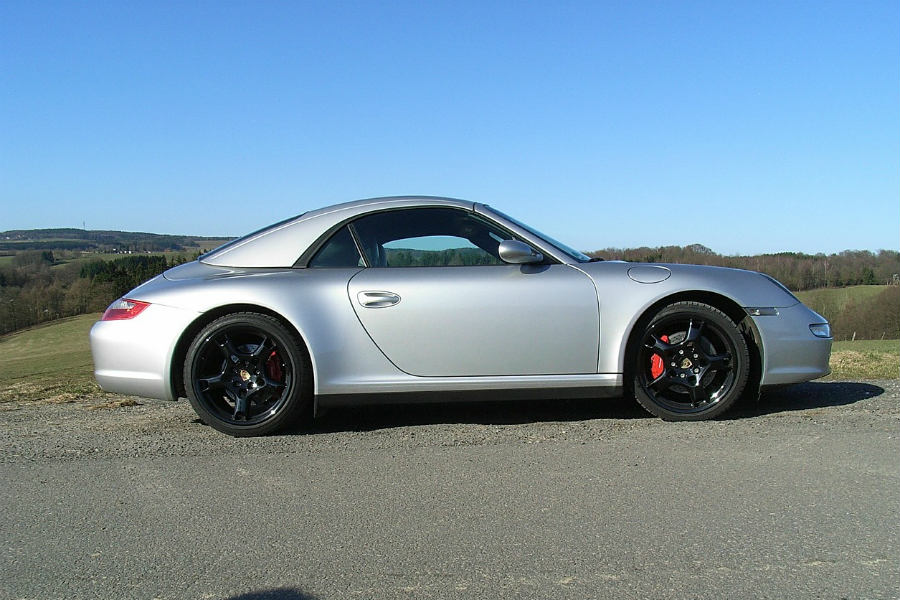 The 997 model 911 has a lot going for it: it's a significant improvement over the 996 and has the classic Porsche good looks with a modern twist. This model was built with all of Porsche's extensive experience and background in building and designing quality, innovative vehicles behind it. However, the 997 model—particularly the earlier model years—has some apparent deficiencies. One of the most common problems with the 997 model is an engine oil leak.
Rear Main Seal Leaks
Though it seems a small percentage of 997s actually have the problem, this model is unfortunately notorious for rear main seal (RMS) leaks. The problem seems to happen more with manual transmission cars, and can have disastrous consequences.
What It Looks Like
Oil on the flywheel, transmission and beneath the car are some hallmark symptoms of this problem. You may also notice you're losing oil quite quickly.
Intermediate Shaft Bearing
Another widespread issue with the 997 is oil leakage due to an Intermediate Shaft (IMS) bearing failure. Porsche itself revised the bearing several times during the production of the M96 and M97 engines, so some model years, particularly the early ones, have a higher likelihood of IMS bearing failure.
What It Looks Like
The seal around the IMS cover did at one time have a susceptibility to leaks, but it has been revised. So if you find an oil leak in this area, the IMS bearing might be failing. This situation calls for an immediate trip to a professional.
How to Prevent or Stop Engine Oil Leak
Check the oil filter regularly for metallic debris that indicate an IMS bearing is deteriorating.
Change the engine oil often.
Drive the vehicle regularly and understand that higher engine speeds seem to help the IMS problem.
If you have a 1997 to 2005 engine, you can have the IMS bearing replaced relatively easily, as a preventative measure.
Other Sources of Oil Leaks
Other possible sources of leaks include the following: oil cooler thermostat o-ring, oil pressure switch, oil cam lines and oil pressure sensor. It is important that you determine first where the leak is coming from. Most of the time, the solution involves replacing the problematic part of the engine. While some of these fixes are pretty doable, especially if you have the right tools, we recommend you engage an expert to help you diagnose the problem.
If you are having problems with an oil leak in your 997 model 911, all you need to do is contact TurboKraft. As the premier authority in Porsche cars and parts, we have the right background and experience to do the work. Make sure that your Porsche is on top condition! We can fix the leak for you and help prevent further damage.